Curriculum Vitae and Insights

Status: This page is considered finished.

Last changed: Saturday 2015-01-10 18:31 UTC

Abstract:


---

This page provides facts about Markus Gattol - things like personal data, education, his various kinds of interests, and skills in general. Basically everything somebody with Human Resources would want to know.

Table of Contents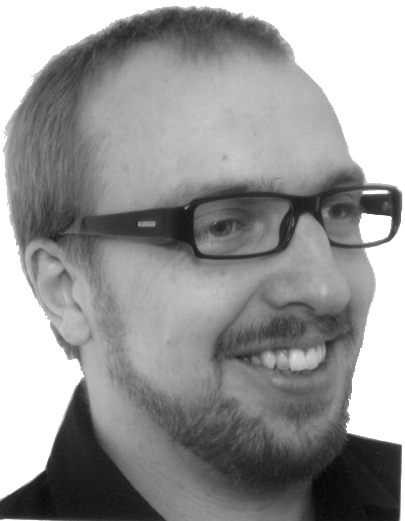 University educated {Linu,Uni}x engineer with a pythonic twist, autodidact, boffin and funny finch too ;-]
Email

Use this email address to get in touch with me...
Interests
All men by nature desire knowledge.
— Aristotle (384 BC - 322 BC)


Business

Branding, Trademark, Banking, Investment Banking, Stock Exchange, Financial Mathematics, Law, Intellectual Property, Controlling, Franchise, Risk Management, Offshore Financial Centers Networks and Services, Fiscal Conservatism, Project Management, Social Skills, Welfare Economics (reasonable Gini), The Human Factor, Coaching, Marketing, Evangelism Marketing, Facility Management, Asset Management, Taxes, HR, Staffing, Strategic Management, Business Consulting, Management Consulting, Sales, Controlling, Marketing, Customer Care, Risk Assessment e.g. with finance's such as credit risk assessment, Actuarial, Underwriting, Insurance, Securities, Financial Services, Asset Management, Startups, Venture Capital, Business Angels, Six Sigma, Lean Management, Soft Skills, Globalization
Tech

Mathematics, Physics, Statistics, Risk Metrics, Biology, AMQP, RabbitMQ, ZeroMQ, FTP, NTP, Cron, ITIL, IT Project Management, Content Management Systems, Linux/Unix System Administration, Programming, Debian, Python, Shell, Erlang, C, C++, Java, Metapost, LaTeX, Texinfo, TeX, ConTeXt, Rich Internet Applications, Web Applications, Selenium, Continuous Integration, AJAX, jQuery, Javascript, DOM, SAX, XML, HTML5, CSS, Blueprint, Compass, Sass, Open Source, Free Software, Software Configuration Management e.g. GIT, Design Patterns, IT Security, PKI, PKA, Port Knocking, Intrusion Detection, Intrusion Prevention, Anti Spam, Iptables/Netfilter, Firewall, SSH, VPN, IT Audits, Software Audits, Single Sign-on, OpenID, Payment Processors e.g. Paypal, Apache, Cherokee, Django, OpenSocial, Internet, Mechatronics, Automation, Renewable Energy, Business-Intelligence, Data-Warehousing, GIS, NoSQL, MongoDB, neo4j, SQL, Oracle, Scalability in Soft and Hardware, Enterprise-class Hardware, IBM, Scaling Horizontally (multiple nodes), Distributed Systems, Change Management, Scrum, Agile Software Development, Mathematical Probability, Mathematical Sociology, LXC, OpenVZ, VirtualBox, VMware, Full-disk Encryption, Filesystem-level Encryption, SAN, NAS, Fibre Channel, LVM, RAID, Enterprise Storage, Datacenter Solutions, TCP/IP, BGP, Peering, OSI, Cisco, Juniper, Rittal, Datacenter Equipment, Backup, Computing Clusters, Failover Clusters, SIP, VoIP, Telco Services, Telco Equipment, Energy Production Distribution Billing and Management, Power Plants, Stigmergy, Academia, Software Architect, Solution Architect, User Interface Design, Usability, Content Delivery Networks
Miscellaneous

Fashion, Movie Business, Travelling, Art, Music, Nature, Naturopathy, People/Social Networks, Time Management e.g. GTD, Photography, Fishkeeping, Human Languages, AEP, Lava Lamps, Foreign Cultures, Intercultural Exchange, Aesthetics
People

Expirate People, Amplifying Peoples Talent, Hybrid Skills, Ability to Listen, Commitment, Diverse Backgrounds, Determination, Naturalness/Authenticity, Good/Calm Manners, Honesty, Kindness, Humor, Knowledge, Strong Will, Strength, Plans, Passion, Diligence, Self-Reflection/Criticisms, Open Mindedness, Cooperativeness
Curriculum Vitae
Personal facts, education, strong suits, weaknesses...
It might not come as a surprise, but I always tend to challenge myself in the most unusual ways, and my favorite opponent is the computer. Lately, I have engaged myself in something unrelated to software engineering, something that tickles my mathematical skills, beating the blackjack dealer. For starters, I'm exploring all the options and variability without wagering any money, and this is an excellent advantage for anyone really since most of the online casino sites are offering no deposit bonuses. But I made my preference with the MiamiClubNoDeposit website, and I am determined to break the blackjack algorithm. I will keep you posted on my final result; in the meantime, you have plenty to be entertained with on my site.
The Bad
I tend to be a perfectionist. This is good in terms of quality but horrible in terms of deadlines/time. Example: One of my thesis mentors once said You are one of those who need to understand the paper before they start writing. However, recognizing this as a potential problem is the first step on improving the situation. It got a lot better already but there is certainly space to further improve things.
I am not very fond of dumb/repetitive/administrative work. It is just boring but sometimes you simply have to do it because no one else does.
I totally suck at work-live balance. I work way to much — sometimes I do not even know the day of the week ;-]
I am weak for French money games, especially the casino games. What can I say? I love competing with the computer brain behind this.
The Good / Strong Suits
I consider my social skills above average. I am very kind and polite but yet focused and determined. Even though I am first and foremost a technician/scientist, I excel at being able to connect to all different types of faculties and individuals with most diverse backgrounds.
I am able to listen.
The most important thing in communication is to hear what isn't being
said.
— Peter Drucker (1909 - 2005)


I quickly adapt to new situations and environments.
My analytical skills are good. Working in teams amplifies them even more.
I cut right to the case of the matter.
I am a catalyst — I bring folks/ideas together to build critical mass.
Vita
A short biography also known as Vita:
Home
It was late 1978 when Markus was born in Carinthia (southernmost Austrian state) in a little village called Himmelberg, the same place where he spend most the time of his childhood and teenage life.

Formal Education
The usual elementary school followed by grammar school. At the age of 14, Markus went to HTL (Hoehere Technische Lehranstalt) Villach which he successfully finishing after five years and thereby gained the right to visit a university — which is what he did, but not before joining the army for a service period of one year.
Formal education will make you a living; self education
will make you a fortune.
— Jim Rohn


In 2000 Markus started to study Electrical Engineering at TUG (Technical University Graz) which he successfully finished in 2007, thereby gaining a M.Sc. (Master of Science) degree.
Self Education
Given the fact that Markus grew up on a farm and amongst working-class people, he has not just been provided with a common sense but also learned a lot of useful things helping with the mundane. For example, Markus is good with all kinds of handicraft work — he build all the furniture he owns with his own hands.
Over time Markus has developed a strong interest in fashion, literature as well as photography. Another consistent interest and source of joy has always been his involvement with the FLOSS (Free/Libre Open Source Software) community — especially DebianGNU/Linux.
It is amazing what you can accomplish if you do not
care who gets the credit.
— Harry S Truman (1884 - 1972)


Places, Cultures, People
A globetrotter he is... Not to mention all the short-term trips, Markus has had long-term stays in London, Vienna and San Francisco — most of them were part work, part leisure and part educational in nature.
The world is a book, and those who do not travel,
read only one page.
— St. Augustine of Hippo


Miscellaneous
Markus is a connector, geek, tech evangelist and has become a business enabler over the years. He also thinks of himself as a cosmopolitan and wants to state that he is an agnostic. Freedom and self-determination are two utterly important things to him.
Goals
Finish the house.
Get an MBA in economics — either from IMD, from one of the Ivy League schools, or one of England's or Dubai's finest.
Acquire more knowledge in the area of economics and global finance's.
Finish/continue my PhD.
The only good is knowledge and the only evil is ignorance.
— Socrates (469 BC - 399 BC)


Design/develop/finance/posses the Autonomous Expedition Platform.
Make more friends. Make more business contacts. Get friends with business contacts. Cherish existing friendships and build lasting networks. Talk to people who know lots about lots.
Learn more about other cultures and their rites — traveling is key.
Become an even better human being. Inspire and help others.
Stay healthy, engage in sports. Eat healthy food.
Always remain optimistic with a dash of realism — we all get older/wiser.
Become more involved with the arts, especially fashion.
Stay open-minded.
We don't see things as they are, we see things as we are.
— Anais Nin (1903 - 1977)